Barristers and Solicitors
New Zealand
Immigration Law Specialists
Our Principles: Integritas, Veritas, Personalis
Expert Legal Advice for Your Confidence In The Future
INTEGRITAS We value our integrity. Being lawyers, we take pride in our field of specialisations to deliver sound and expert advice to our clients. We continuously train ourselves to keep with the constant changes relevant in our industry. VERITAS We speak only of the truth. We are mindful that clients rely on us to make better and informed decisions. We are bound by our duties to the New Zealand Law Society, the clients, our colleagues and the public. PERSONALIS We are client focused. Apart from being professionals, we are also people who can relate and understand our clients with their problems and concern. We listen and we care.
We take pride in our qualifications and experience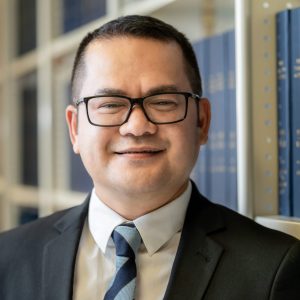 Augencio Bagsic,
Director/Barrister and Solicitor
Augencio, or Gene whom he is most commonly known as, moved to New Zealand in 2006 straight after his admission to the Philippine Bar. In 2008, after his admission as a Barrister and Solicitor in New Zealand, he immediately joined law firms specialising in Treaty of Waitangi work and represented claims on behalf of iwi, hapu and whanau.
In 2012, Gene has started to practice Immigration Law, handling all kinds of visa applications. Aside from local clients, he has assisted clients from the Philippines, Singapore and the Middle East.
In June 2018, Bagsic Law had been established and had become one of the leading immigration specialist in the Filipino community in New Zealand.
Outside his office, Gene is actively involved with the Filipino Community in New Zealand, providing free legal seminars and workshops mostly in relation to Immigration issues. He is currently the legal director to the New Zealand Philippines Business Council (NZPBC) and legal adviser to the Filipino Nurses Association of New Zealand (FNANZ).
Gene enjoys spending time with his lovely wife and two daughters at home and outdoors.
Gene is fluent in English, Tagalog and Kapampangan.
Education:
Bachelor of Arts Major in Political Science, Ateneo de Manila University, 2000
Juris Doctor (J.D.), Ateneo de Manila University School of Law, 2005
Certificate of Proficiency in Law, University of Auckland, 2007
Date of Admission
25 July 2008, Auckland High Court
14 May 2006, Supreme Court of the Philippines
Contact Details
Email:
gene@bagsiclaw.co.nz
Mobile:
+64 22 0635434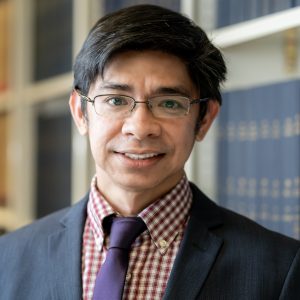 Edgardo Atienza Jr.,
Solicitor
Epa is our lawyer based in Wellington. Before migrating to New Zealand, he practised law in a full-service firm in Manila and was a legal consultant of a national government agency.
While working on his New Zealand law qualification, Epa was a property officer for legal of a national Maori Trustee organisation where he specialised in Maori land and property laws. He is also a refugee and immigration lawyer at a local community law.
Epa finished BA Public Administration from University of the Philippines, Law from San Beda and Postgraduate Certificate in Law from Victoria University in Wellington. He is a member of the New Zealand Association for Migration and Investment and the New Zealand Law Society Wellington Branch's Refugee and Immigration Committee.
Epa is fluent in English, Tagalog and Bicolano.
Education:
Bachelor of Arts in Public Administration, University of the Philippines Diliman, 2002
Bachelor of Laws (LL.B.), San Beda University, 2009
Graduate Certificate in Law, Victoria University Wellington, 2015
Date of Admission
27 Mar 2015, Wellington High Court
28 April 2010, Supreme Court of the Philippines
Contact Details
Email:
epa@bagsiclaw.co.nz
Mobile:
+64 22 1288018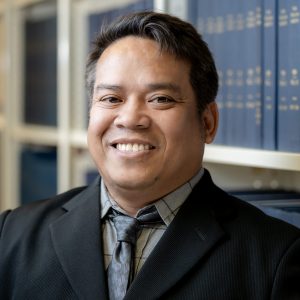 Rodulfo Enrique Taer,
Solicitor
Dindin, as he is fondly called by family and friends, was working as a lawyer in the Philippines before he moved to New Zealand in March 2011. In New Zealand, he worked in the health and disability sector as Support Worker, Service Coordinator and Team Leader for years. Supporting people with disabilities had become his passion and fulfilling vocation. He also part timed teaching business law in some private training establishments in Auckland.
In August 2017, Dindin was admitted as a Barrister and Solicitor in the High Court of New Zealand. He then joined an Immigration law firm where he helped not only Filipinos but clients from other nationalities such as from India and Pacific countries.
Dindin joined Bagsic Law in June 2019 and is based in the firm's main office in Auckland.
Aside from immigration matters, Dindin also helps and provides advice on Philippine legal concerns due to his experience as practicing lawyer in the Philippines. Outside work, Dindin loves to hang out with his wife, 4 children and extended family.
Dindin is fluent in English, Filipino and Bisaya.
Education:
Bachelor of Arts Major in English, St Peter's Seminary, Butuan City, 1996
Master of Arts in Human Resource Development, Lourdes College, 1999
Bachelor of Laws (LL.B.), San Sebastian College – Recoletos, 2005
Certificate of Proficiency in Law, University of Auckland, 2012
Date of Admission
25 July 2008, Auckland High Court
14 May 2006, Supreme Court of the Philippines
Contact Details
Email:
din@bagsiclaw.co.nz
Mobile:
+64 22 1035535
What our clients say about us
Roan Bondoc
Sir Gene did a really great job on assisting me with my visa application. He was very approachable and responsive. His excellent knowledge in his field was evident as he was able to foresee possible queries that the immigration might ask and has come up with the solutions beforehand. Thank you for all your help, Sir!
Capao Family
Fast response, very thorough and more than willing to jump on as many calls as we needed. Atty Gene, make sure we got the solution to our Immigration needs. We highly recommend his Professional and Immigration Service!
Jojit Bautista
My Dream in working here in New Zealand wouldn't be a reality if not with the help of Atty Gene Bagsic. He guided me in every step of the way. Very Reliable, Trustworthy and down to earth person. Mabuhay!!!
Mary Jane Flores
Atty Bagsic was too efficient and reliable, he made sure that everything was sorted before lodging the applications. He's honest, doesn't give false hopes and don't tell things we only want to hear. He's very accomodating to all my inquiries.
He's highly recommended.
Rodolfo and Melissa Ocampo
We wish to personally thank you for your professionalism and commitment that you appear to have made. We felt at all times that we were in the very best of hands and this gave us great confidence. Thank you for the way you handled this matter. We couldnt be happier. You are maBAGSIC!
Susan Pablo
I'm a client of Bagsic Law and I've had much success in obtaining my visas through Immigration NZ. Thanks to the help of Gene and his Law firm. I would highly recommend his services/ law firm. Many thanks.
Janely Sagayno
Very reliable and efficient. Highly recommended.
Kat Dawinan
Sir Gene was professional and courteous. He takes time and effort to explain all my queries. Very thankful that my partner's visa has been approved with his help.